Hi! I am Gypsy West aka the wild floral queen and chief creator at The Vase Flora & Foliage and I am also the co-founder of The Lovers Elopement Co with the lovely and uber talented Dawn Thomson.
Let me tell you a little about myself, I'm originally from Australia but I have now been in New Zealand for 9 years now and it truly feels like home to me. I love what Queenstown has to offer, it's such a diverse little town.  My love for flowers and gardening has been installed in me from a very young age from my Grandma and Aunt whom both had beautiful gardens, so it was a natural transition to work with flora. I am a self taught and creative, which probably gives me an extra edge as I follow no rules and create from my heart. I am often blown away with my own intuition of how on point it is when creating, subtle little things like the ribbon from the buttonhole somehow matched the grooms shoes. These little synchronicities tell me I am on the right path of finally doing what I love.  It is lovely the relationships you build with your couples planning all the details and then delivering on the day and getting to meet you and see your reaction when you open your flowers. That would have to be one of my favourite parts of the job.
My style is organic, wild and foraged. I am inspired by my surrounds here in Queenstown, New Zealand. I just love how there is also a definite 4 seasons over here too. I am constantly on the lookout for a unique piece of flora or foliage to add to my next floral renegade and I have a huge crush on mixing dried with fresh!
You'll often find me being distracted with creating floral wall hangings, playing with my camera and also experimenting with plant dying silk ribbon – of which you'll find on your bouquet and buttonhole!
I find I fully flourish when given complete creative freedom from my clients- this is when magic happens #trusttheflorist  you won't be disappointed!
Below are some of my favourite floral creations and all captured by Dawn Thomson.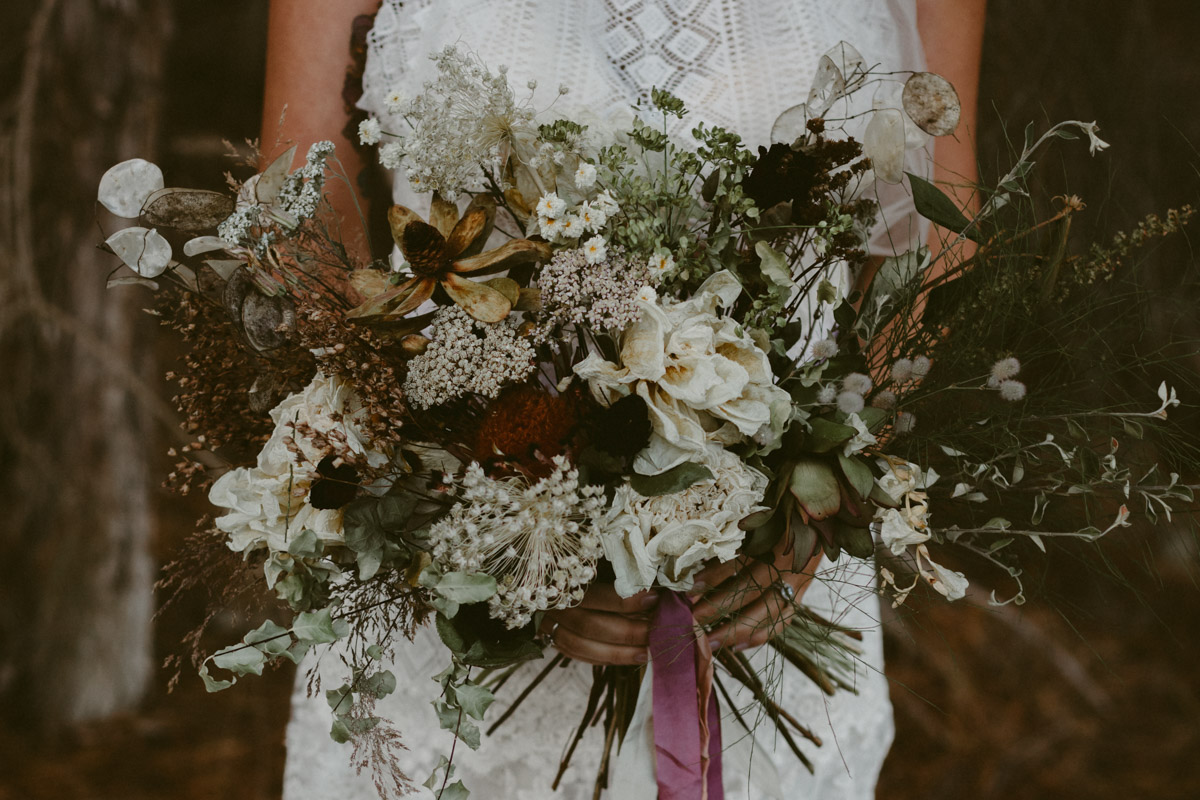 You can find more of my work at www.thevase.net.nz or over on Instagram @thevasequeenstown
Gypsy xxx